Pankaj Kataria is an All India Radio singer who leads a band of equally talented singers and instrumentalists. The young artist is a singing champ who not only has mastered the art of singing, but also knows to play multiple musical instruments with composure and beauty. Instruments including Table, Harmonium, Keyboard, and Guitar are his best friends! When on stage, Pankaj is a sucker to win loud cheers and a huge round of applause for his performances. Having done several big and small shows and concerts, the talented singer is known for his poise and grace on stage. Pankaj specializes in Devotional, Ghazals and Hindustani classical singing. He also is an acoustic singer and enjoys singing Bollywood, classical. Indian folk, Ghazals and religious songs. Pankaj has completed his Master's in chemistry and, is an organic chemist who follows his first love which is music, passionately. His career in music and singing has made him won several recognitions along the way! The skilled persona has been honoured with multiple state and national level awards for his music proficiency.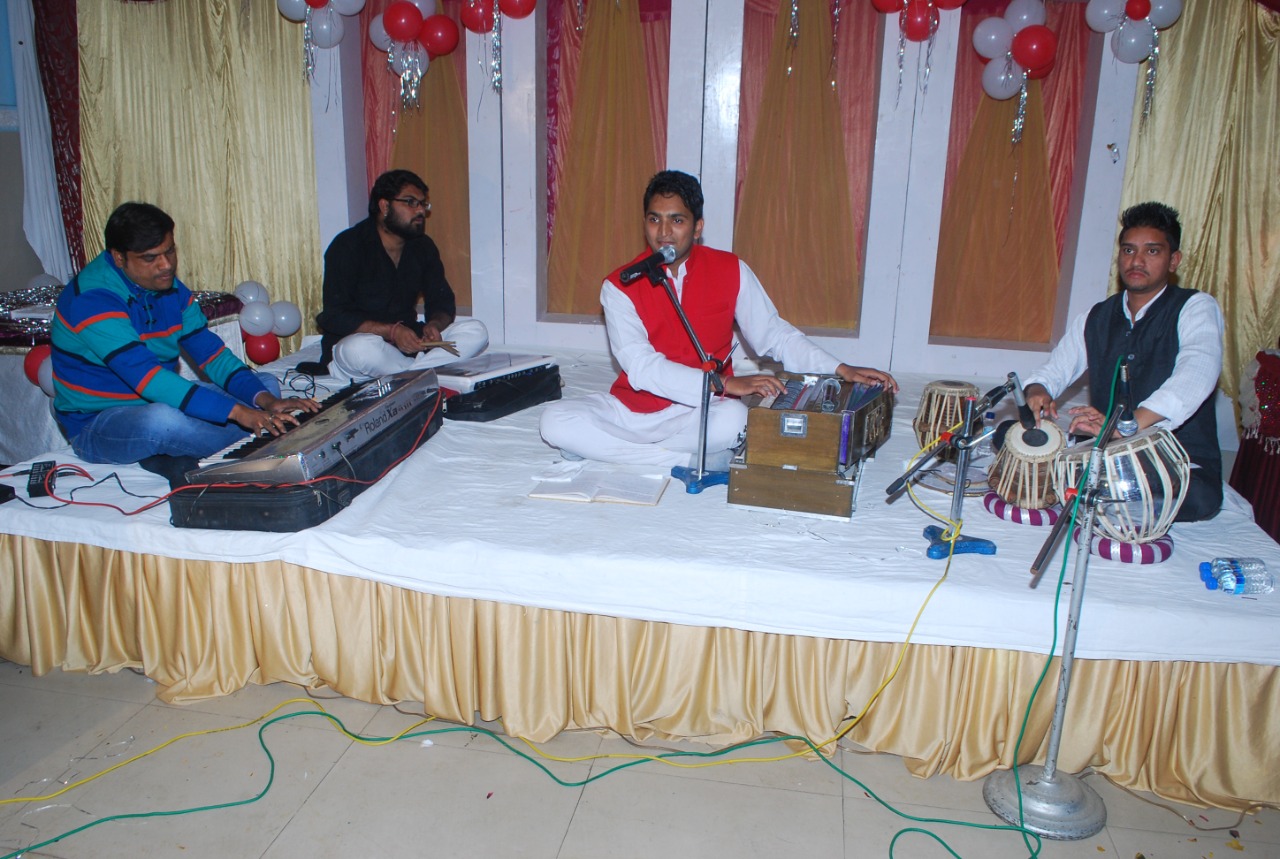 Pankaj Kataria is an amazing Singer. His all devotional and love songs are melody to ears.
His soothing and calm voice is his assest. Working with him to Listening his songs everything goes smoothly.
Sonam Saini,
Lyricist | Blogger | Content Creator
Pankaj is an awesome Singer with excellent vocal skills. He dubbed few Songs for "Moxx Music Company".
I found him professionally sincere and passionate for singing.
Raj Mahajan,
Founder & CEO – Moxx Music 
Pankaj is a pure classical singer. He is doing well in bollywood also.
If I'll get chance, will surely would like to collaborate with Pankaj for my Music Albums. I Wish him All the Best.
Satish Jajoria, Business Planning Manager at Trektone Footwear 
pankajkumar.kumar76@gmail.com
Total Visitor